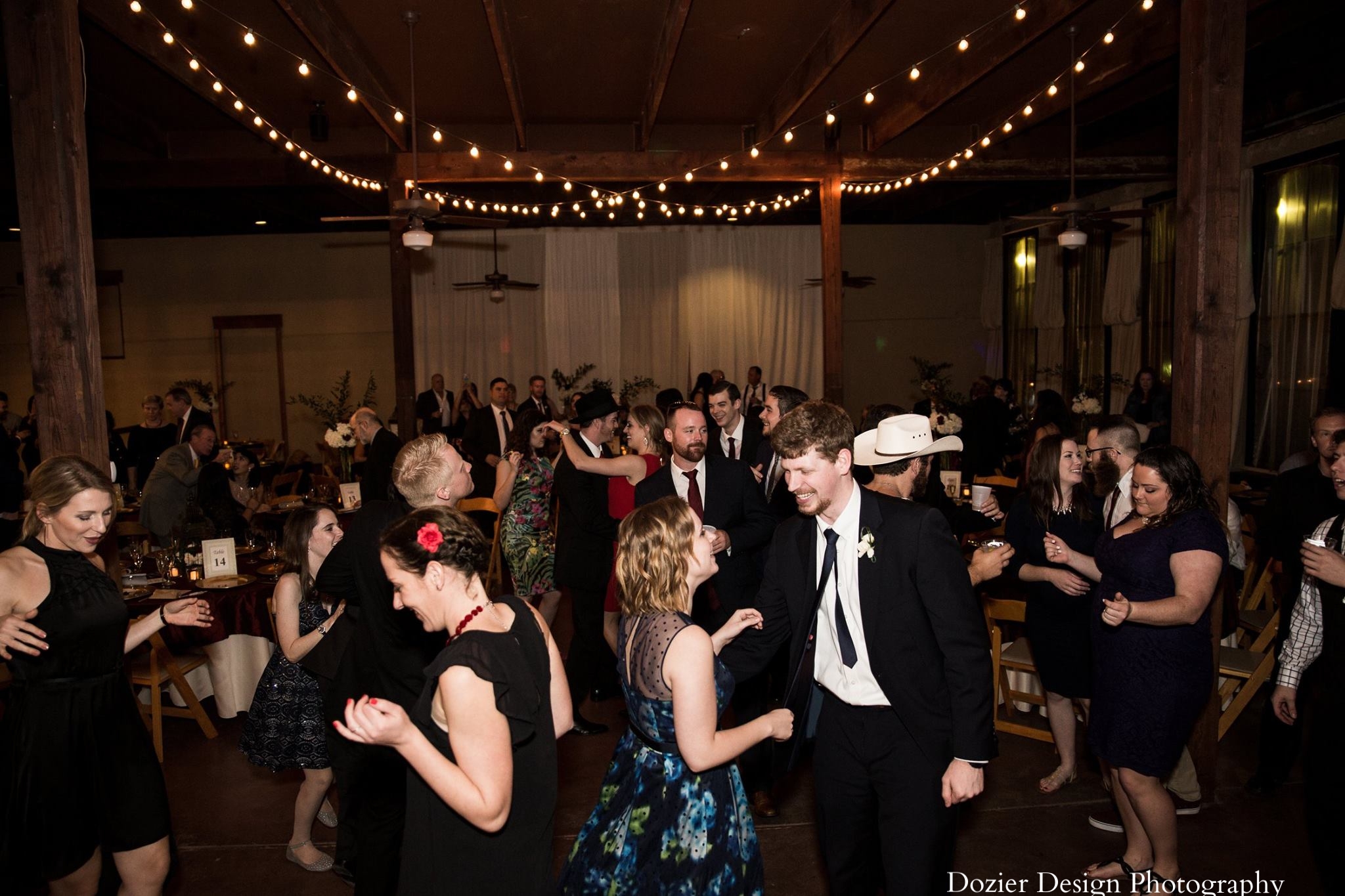 THE ZIGGY BAND helped transform our wedding into a night we will remember and cherish always.
The band was extremely versatile and flexible for our needs. From playing traditional Jewish music during our wedding ceremony, to escorting us down the street to the reception venue afterwards, to playing light music during dinner and finally turning up the fun for the reception, they did it all. They learned a tremendous amount of songs that we had requested, they were energetic and kept the crowd dancing and asking for encores when the set was up.
Months later, many friends still bring up to us what an amazing time they had dancing the night away to the music from the band. We even received a message from a couple of friends who heard a song on the radio the band had played and reminisced about how it was better and more fun when the band played it at the wedding. Everyone young and old enjoyed and danced away to music from oldies to today's pop hits. We highly recommend having them for your event, they won't disappoint! Lily & Randall Coleman
Hi Pam,
On the fourth we got together with the families from our Chavurah group. Everyone said they loved all of the music for the wedding ! The music for the pre wedding and the Chuppah ceremony was beautiful. The Kosher Klezmer Band was terrific! And last but not least your Ziggy Band was phenomenal. The variety of the songs played was superb and your singers were something else! You were wonderful to work with and so very helpful! I would highly recommend you to anyone who is interested in hearing fantastic music! Take care and thanks again! - Amy Zimmer
The Ziggy Band was the best part of our event!

They had the guests up and dancing and everyone loved the band!

Thanks Pam, for making this the easiest part of our event.

We had a blast and plan to use you again next year!




Thanks again! -

Alyssa,

Elizabeth Cole Design
Dear Pam,
Thank you so much for your wonderful mood setting band. Bing Entertainment and The Ziggy Band made our party the best ever! So many people told us how much they enjoyed the band and were impressed with the super mix and variety of music. I'm so happy fate brought us together! Thanks again for the best entertainment band ever! Loved, loved, loved it!
Sincerely, Betty & Chuck Williamson
It was fantastic!!! Thank you so much for providing an excellent performance. You guys are awesome!! Everyone enjoyed the band and were amazed by the music and vocals. Next year!.....keep you posted. Thanks again!
Carol Mitschlatis
I wanted to personally thank your for playing at our rehearsal dinner. Your quality really surpassed any expectations I could have imagined! Your music made me smile as soon as I arrived, set the perfect tone and energy level for the rest of the evening, and kept me smiling through the rest of the weekend. You were the consummate professional, easy to work with and your music made a big difference! I cannot thank you enough, Michael E. (groom)
Thank you for playing at our sons Bar Mitzvah Party!!! You guys were a hit! I knew it was a hit when I saw the Rabbi drumming away on the table and singing along to the music and the waiters were also dancing in the kitchen hallway. The music was fantastic and kept everyone dancing all night. That had to have been the longest hora we've ever danced to....we all had so much fun!!
It has been one week since the party and people still keep telling us how much they enjoyed the music that evening, "The band was awesome!"
You guys are the best in our book and we will most certainly book you guys for our next Simcha. We will definitely recommend ya'll if anyone is looking for a good Band that plays a variety of music. Thanks so much! David & Mari Barkhausen
Dear Bing Entertainment,
We received SOOOO many compliments on all aspects of your music for our son's Bar Mitzvah…outdoor Jewish music, indoor Jewish music, rock/pop, and DJ! Our party planner thought you were great! Thanks for making me look good and thanks for a great experience!
Andrew Jacobson
San Antonio, TX.
Hi Pam,
I wish I had the time to express my gratitude at the event. The Ziggy Band was just wonderful! The music was amazing, everyone loved it and I am so glad you were there to make it more festive!
Thank you so much! Sincerely, Debbi E.